Back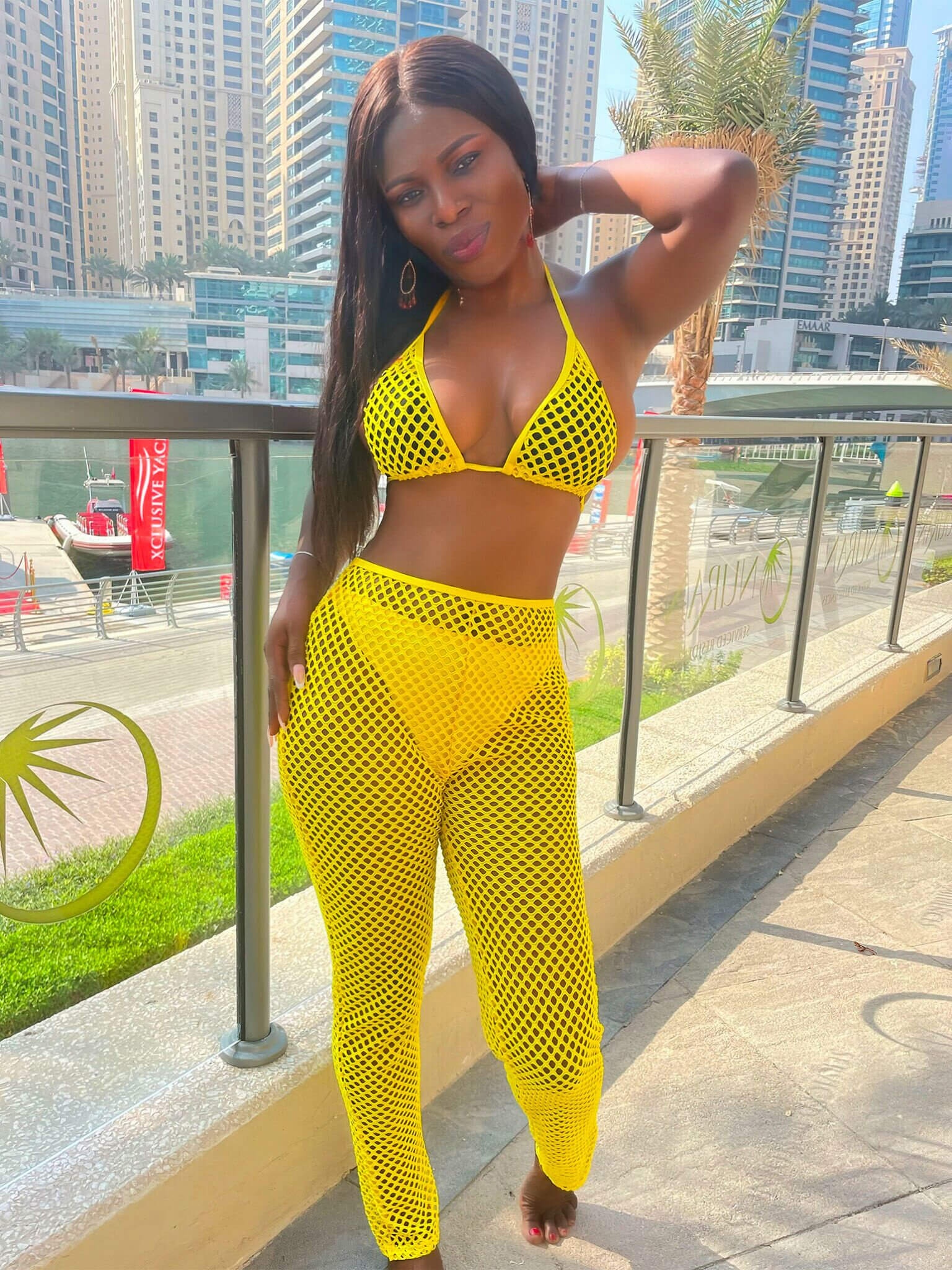 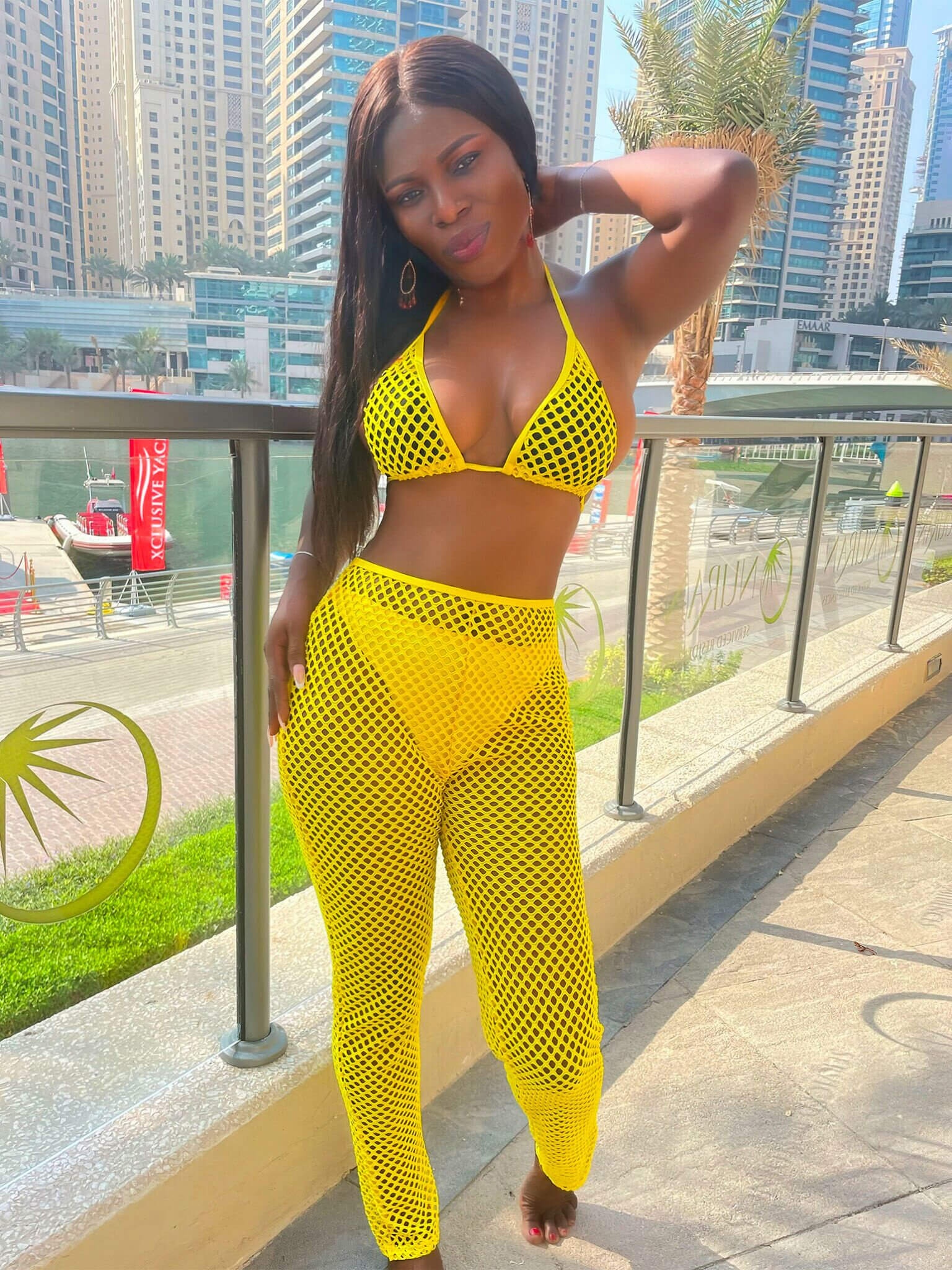 
SOSO TRIANGLE BRA,BOTTOM AND BEACH TROUSER SET
Save AED30.00
Tax Included
Tax included
Soso bikini swimsuit beach trousers, triangle bikini bra, bikini bottom, and a net beach trouser. These 3 pieces are only sold in a set together.
The soso beach net trouser, net bikini bottom, and net bra top - the ultimate trio for the most daring beach babes out there! The net bra top leaves little to the imagination, with a transparent design that is both sexy and edgy. The high-waisted bikini bottom and net trousers complete the look, creating a unique and unforgettable beach outfit that is sure to turn heads.
Accessorize with a wide-brimmed hat and statement sunglasses to elevate the look and showcase your confidence. Whether you're lounging on the sand or strutting your stuff at a beach brunch, this outfit will have you feeling like a true fashionista.
So embrace your daring side and make a statement with the soso beach net trouser, net bikini bottom, and net bra top. This outfit is perfect for those who love to stand out and leave a lasting impression on everyone they meet. Get ready to take on the beach in style like never before!
| | |
| --- | --- |
| Age group | Adults |
| Material | Soft knitted cotton |
| Style | Beachwear |
| Fabric | Cotton |
| Wash | Quick wash and dry |
No customer reviews for the moment.